Uneven ground levels, forgotten public areas of grassland or fields that (partly) should not have been mowed, such as a strip of bulbs. Damage due to missing data on flora and fauna and obstacles that are difficult to see. Missing reporting and recording information.

You and your colleagues probably encounter this regularly when carrying out mowing work. But how can we avoid this and many other annoyances? We regularly received this question from our customers, and that is why we have developed the mowing work process for our apps.
Efficient and simple
With the mowing function in Jewel, you and your colleagues have optimal digital support for mowing work outside. You can easily plan the areas on the web application and make adjustments where necessary. With the area functionality, you indicate exactly where you should or should not mow.

You then give the assignment to the driver, who will see all the information about the work on his tablet. The operator can see on his tablet where he has to mow, where obstacles are difficult to see, and the progress of the work. The colleagues inside have live insight into the progress and can also use this to make reports of the frequency of the mowed land.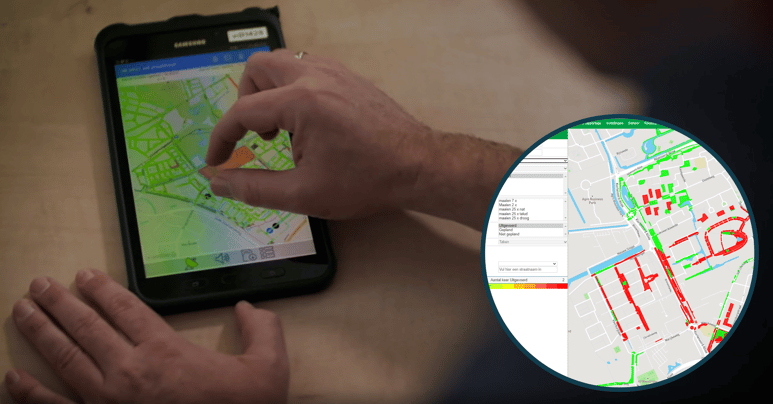 Does mowing need digital support? Here are the benefits:
We believe that the power of people in combination with technology is crucial to tackling the challenges in public space. In addition, we believe that our software helps customers complete day-to-day work more efficiently. The advantages at a glance:

Benefits for the operator:
- Continuous insight into the progress of the work order.
- Mowing without area knowledge is possible.
- Smaller or remote locations are no longer forgotten.
- Data on flora and fauna and poorly visible obstacles to prevent damage.
- Completed work is automatically logged off, so little to no actions on the tablet are required.
Benefits for the planner/project leader:

- The constant changes in the area to be mowed are quickly processed and added to the operator's order.
- Offer mowing orders taking into account the basis of the soil (in connection with dry and wet periods). This includes mowing slopes and locations where it is not necessary to mow to prevent jamming and the subsequent recovery of the grass.
- Allocate the area to the most suitable machines.
- Clear reports of the frequency per area.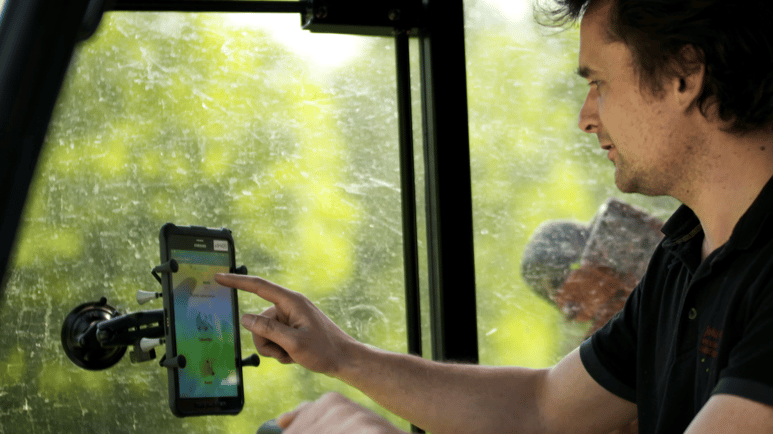 Digitizing in Public Space:
Digitizing activities within your organization is a big step. Of course, we understand that, and that is why we are happy to help you with this—the first step: Jewel Public Space Maintenance. In our product sheet, we'll show you what our application can do.