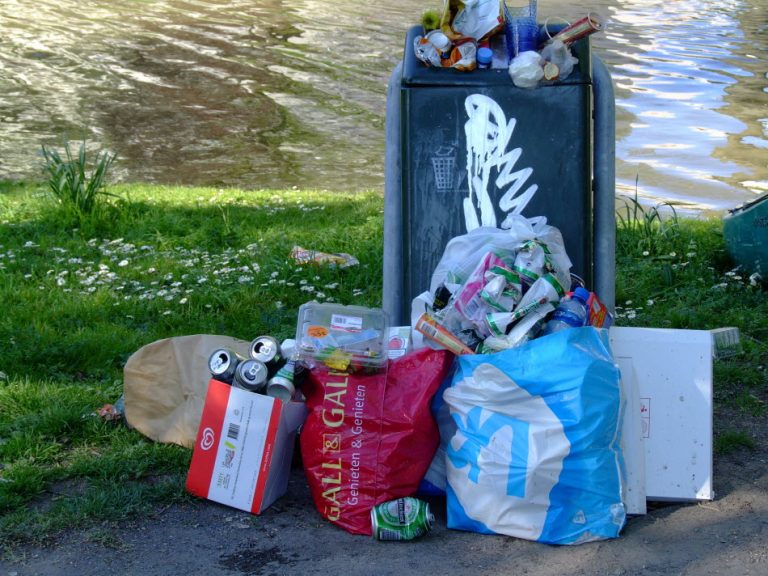 You know better than anyone that emptying waste bins is different in the summer. On summer days, you have to deal with peak loads of waste bins in parks, inner cities and certain neighbourhoods. Residents go outside and leave waste, causing many bins to overflow. This requires an adjusted summer schedule. So, what's the best way to organise this? In this blog, we provide tips to ensure that you keep overloaded waste bins under control.
Determining areas with peak loads
The preparation for the warm season starts with determining the areas where these peak loads occur. You can do this based on experiences from previous years, but you'll also need to closely monitor the situation once the heat strikes again. This is because not every area will be as busy as the year before. You can however very well determine the most important areas in advance. After all, parks have been at the top of the list of areas with too much waste in the public space for years.
Setting priorities and determining frequencies
Once you know what areas are going to be overloaded in case of good weather, you can start setting priorities and determining frequencies. Logically, the areas where waste bins are overloaded need to be emptied more often. This means that either 1) more capacity is needed, or 2) you empty waste bins less often in other areas. Make sure you sort this out beforehand and also communicate your decision to employees, so that no problems occur when temperatures start to rise.
Implementation
Once you've finished the seasonal schedule, it's time to properly communicate it to employees. If you still work with paper maps, this can lead to difficulties, such as:
Due to the varied emptying frequencies, it happens that drivers forget about several waste bins;
During the summer period, you often deal with temporary personnel who do not know the area and may forget waste bins, too.
To avoid these pitfalls, you can consider digitising your implementation. By replacing paper maps with tablets, employees can be navigated to their destination in no time. Once there, they receive insights into what waste bins need to be emptied. This way, you're certain that no waste bins are skipped or forgotten. Moreover, emptying routes can vary each day, as drivers don't need to rely on their knowledge of the area.
Requesting feedback
Dealing with peak loads of waste bins is a dynamic process. Your schedule must be continuously adjusted to the situation outside, so you need feedback from your colleagues that are out there. They can indicate whether waste bins were actually full at the moment of emptying. If you have smart software that also contains your maps, the employee can also enter important details directly, so during their working day. This means they no longer have to use pen and paper to write down what waste bins need more or less attention. This saves out a lot of hassle and gives you immediate insight into the situation outside. And it makes the dynamic planning easier, too.
More control over planning and implementation
Peak loads of waste bins in the summer can cause quite a few problems, because your permanent employees are on vacation and the frequencies and areas are different than usual. Smart software can help you get a better grip on your planning and simplify the implementation. You can read more about it here. If your organisation is already using smart software, you may be wondering what the next steps are. For example, we expect waste bins with a fill rate meter to enter the market soon– although this is not yet feasible in terms of costs.
The conclusion of this story? Make sure you keep on dynamically adjusting the planning to ensure that you can control peak loads.
What is your experience with peak loads of waste bins? How do you ensure your planning is correct and things stay neat and tidy outside? Share your experiences in a comment!