Sweeping is an essential part of preventing weeds on the pavement. We do this with sweepers for the most part, but there are also locations that the sweeper cannot reach. There we are dependent on the manual removal of sweeping dirt. You can start this work in the winter. Discover how to do this efficiently.
Work together with the driver
In the growing season, you'll want to focus on the use of sweepers. Therefore, start manually removing weeds in hard-to-reach locations in the winter months. Ask the operator or someone else from the organization to inventory locations where it is impossible to sweep by machine with a tablet to view all locations on the digital map. You now have a good idea of ​​the locations that need extra attention. You can then use this data to create routes to let your colleagues effective get to work outside.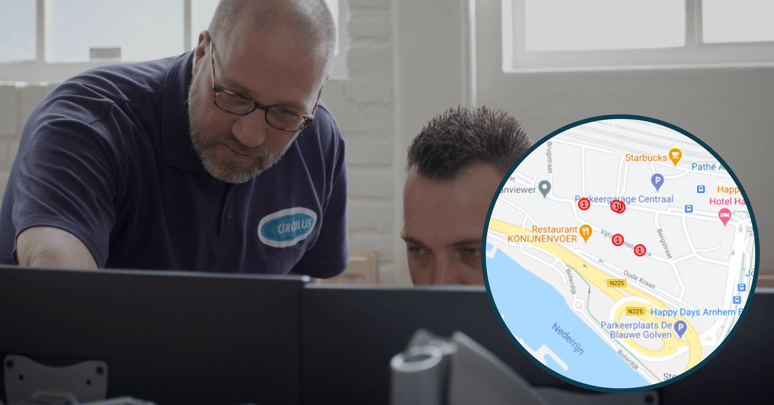 The remains of sweeping dirt create a breeding ground for weed growth
In winter, it is probably quieter in terms of work for the team. So put this time to good use by sending the team out with a shovel, leaf blower and broom to clear the sweeping dirt at the recorded locations. This prevents extra work during the busy growing season.
Get the growing season off to a head start
Curious about how to apply smart software to combat weeds on the pavement? In our product sheet, we'll tell you more about our application.